Which Sweeper Is Right for You?

The Stewart-Amos Sweeper Company builds sweepers with the highest quality standards and our effectively simple design criteria, which means you'll get easy operation, service, and maintenance in every model. We engineer each sweeper component and system to be rugged, reliable, and uncomplicated while also providing you with an effective, high-performance solution for your sweeping tasks. We look forward to building the perfect sweeper for you.
Review the debris type or environment lists below to find the best sweeper for your application or sweeping needs.
GALAXY Regenerative Air Sweepers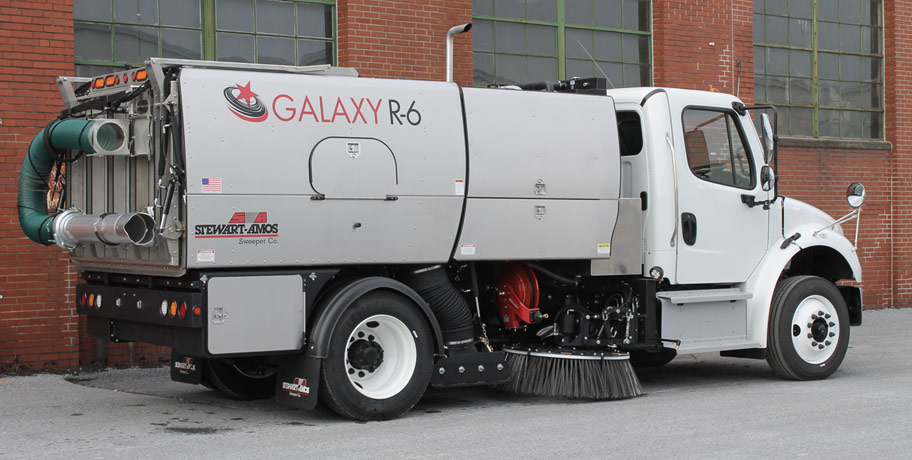 Fine dust
Dirt
Salt/salt residue
Sand
Gravel
Leaves
Twigs
Grass clippings
Pine cones/needles
Light trash
Large, bulky debris
Municipal
Streets
Parking lots
Congested downtowns
Narrow cul-de-sacs
Alleyways
Storm drains
Surface cracks, crevices
Construction sites
Highways
City gutters
Rough, irregular surfaces
STARFIRE Mechanical Broom Sweepers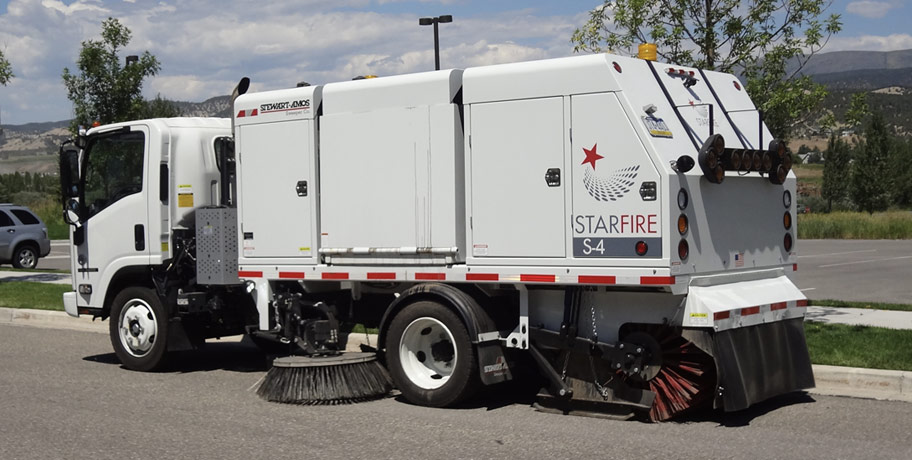 Large, bulky debris
Concrete millings
Asphalt
Crushed lime
Coke
Cement powder
Dry bulk powder
Sand
Lime
Gravel
Dust
Construction sites
Road construction
Mining sites
Cement plants
Power generation plants
Quarries