Your US-Based Street Sweeper Manufacturer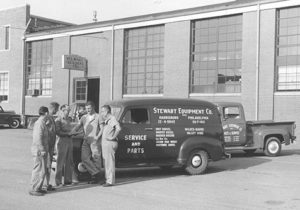 Who We Are
Stewart-Amos Sweeper Co. was founded in 1938 as a mineral processing equipment supplier. In 1947, we began distributing road-building equipment, including early street sweepers. In 2004, we separated our company into two branches to dedicate more time to expanding our street sweepers. To minimize the maintenance costs of our growing rental fleet, we decided to design and build our own street sweeper.
We designed our first rental sweeper to provide maximum uptime with easy-to-use features. The original, effectively simple design has been the blueprint for all new Stewart-Amos Sweeper Co. models.
A Sweeper Truck Manufacturer that Makes Effectively Simple Equipment
Effectively simple means using parts that are uncomplicated, reliable and affordable to repair or replace. At Stewart-Amos Sweeper Co., we strive to build effectively simple into every new product and upgrade we offer.
You can count on our teams to help you find the products you need for any industry, ranging from street milling to parking lot cleanup.
Hear From Our Customers
Our sweeper driver of 20+ years was asked how he liked the new Galaxy R-6 sweeper we purchased. He replied, "The Galaxy R-6 is reliable, easy to maneuver machine and does the same job as our bigger machines at a fraction of the cost."
I personally know that we use less fuel and the annual maintenance cost is lower. I would definitely purchase another Galaxy R-6 sweeper when the time comes.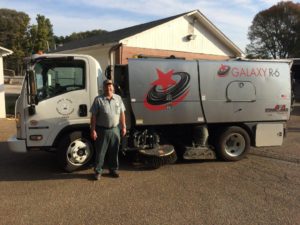 We couldn't be happier with our friends at Stewart-Amos Sweeper Co. They build street sweepers that are extremely easy to operate, troubleshoot and maintain. Parts orders are shipped fast and their technical assistance is excellent.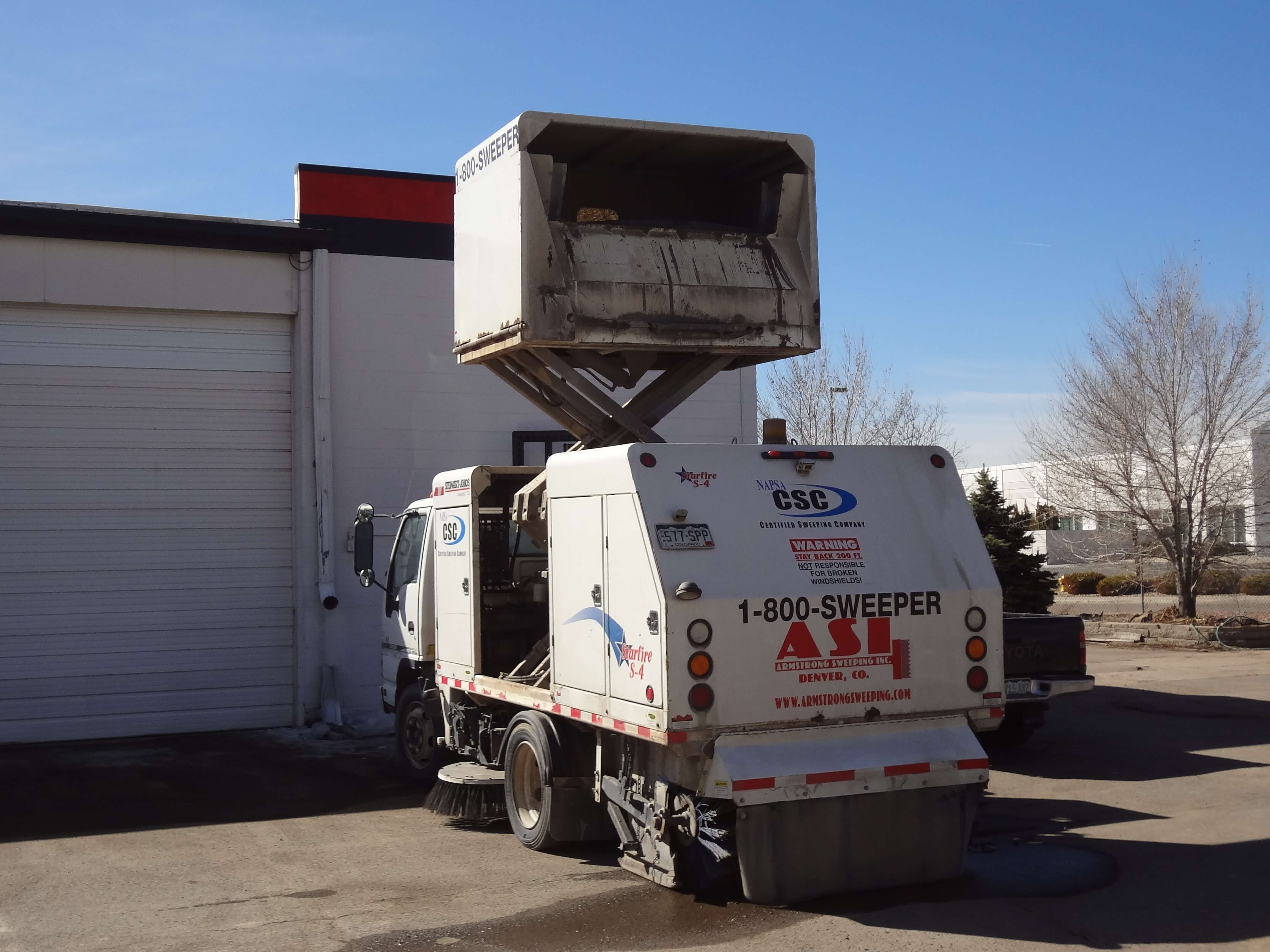 Having been in the sweeping business for over 25 years, it is truly a pleasure to deal with a company that displays a genuine interest in serving their customers. And the service continues beyond the sale – when I need repairs or replacement parts the team at Stewart Amos goes above and beyond to accommodate my request. I purchased a Starfire S-4 in 2010. The following year I didn't hesitate purchasing a Galaxy R-4. When it comes time to add to our fleet again, I will definitely return to Stewart Amos.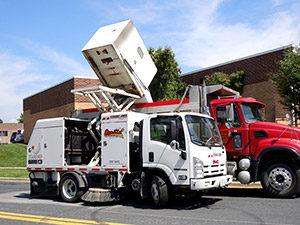 Nine Models to Match Nearly Every Need
At Stewart-Amos Sweeper Co., we are proud to be the manufacturer and supplier of nine sweeper truck models. Our Galaxy and Starfire street sweepers work for numerous businesses all over the country. Our products are effective for military bases, airfields, warehousing and disaster relief projects. They clean all types of debris, including fine dust, road debris, heavy sand, crowd debris, rock and stone. Our selection of high-quality mechanical brooms and regenerative air street sweepers has something for everyone.
Starfire Street Sweepers
We make six different models of our Starfire mechanical broom sweepers. They come in either 4, 4.5, or 6-yd3 capacities and either single or twin engines. Two of these models are mounted on non-CDL chassis, while the other two are PTO-driven. The non-CDL chassis makes them highly maneuverable and ideal for non-professional drivers.
Our Starfire sweepers work well for cleaning debris from highway litter to construction sites. The Starfire works particularly well for areas where you have larger debris, whereas other sweepers might become clogged.
Starfire sweepers are extremely fuel-efficient and quiet. They provide unmatched maneuverability, much like three-wheel sweepers. They can travel at highway speeds between sites, reducing transportation time and increasing efficiency. Many of our Starfire models are ideal for cleaning tighter areas like narrow tree-lined streets and alleyways.
The Starfire trucks come with a three-shaft elevator system, which provides numerous benefits. This system helps prolong chain life and reduce maintenance time. Plus, the Starfires have main and gutter brooms that automatically adjust to your terrain.
Galaxy Rengenerative Air Sweepers
We also manufacture three mid-sized Galaxy regenerative air street sweepers. They are mounted on non-CDL chassis. Their hopper capacities range from 4.65 to 6.12 yd3. You can use the Galaxy sweepers for cleaning streets and parking lots. Some of these models can also have an additional vacuum wand attachment.
Galaxy regenerative air sweepers work efficiently when you need to deep clean roads and parking lots. Blast orifice hoods can generate a powerful air force that can pick up numerous material types and sizes. Galaxy trucks have an 18-foot turning radius too. You can use the "Hoods Up Litter Gulper" to help you pick up large quantities of lighter materials in either forward or reverse.
Each truck runs on a 12-volt auxiliary hydraulic system that you can use to operate all hydraulic-related functions without the engine. They also have 75-horsepower engines that generate little noise and are fuel-efficient. Plus, the control panel inside the cab is adjustable in six ways to match your preferences. All vehicles come with backup cameras to increase safety levels.
Easy to Operate, Simple to Maintain
Stewart-Amos Sweeper Co. offers a full line of sweepers, all based on one simple, time-proven design. They share a large percentage of parts compatibility between models. As your street sweeping truck supplier, We can provide upwards of 95% same-day parts shipments if orders are received before 1 p.m. Eastern. However, many customers find it just as easy to access most parts locally at one of our dealers.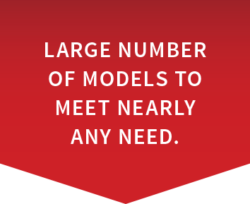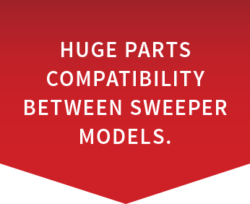 Contact Your USA Street Sweeper Manufacturer Today
Our street sweepers are easy to operate for advanced and beginner drivers. Plus, we offer affordable off-the-shelf parts for replacements and maintenance. We have air quality certifications and a GSA contract. We also work with the HGAC and are a gold partner of the North American Power Sweeping Association (NAPSA). We can help you find a new or pre-owned sweeper truck that matches your needs, and our dealers can get you the parts you need when you need them.
Whatever your sweeping needs, Stewart-Amos Sweeper Co. has the right solution to get your job done. With our decades of experience, you can feel assured that our Starfire and Galaxy sweepers run well, thanks to our top-notch designs. We invite you to make us your road cleaning truck supplier by contacting us online or calling 800-482-2302.